MTH RailKing 30-2339-1 New York Central E-3 AA Diesel EnginePS. 2 O Used BCR NYC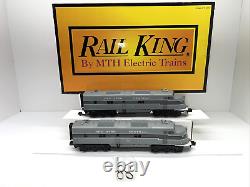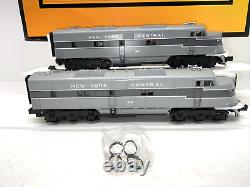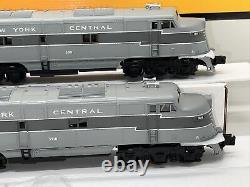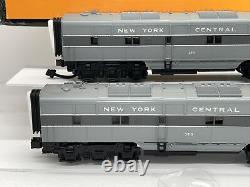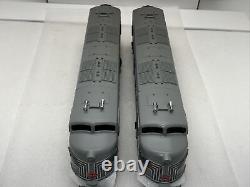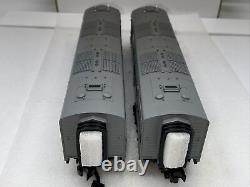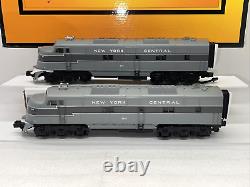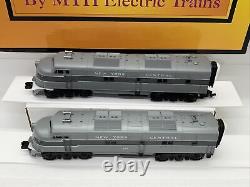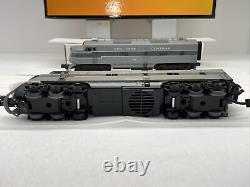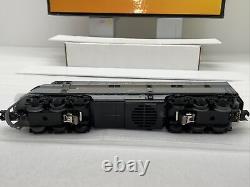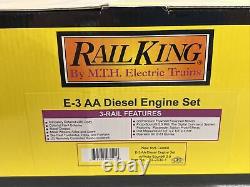 MTH RAILKING #3910 #3911 NEW YORK CENTRAL E-3 AA DIESEL ENGINES SET POWER UNIT /NON-POWERED WITH PROTOSOUND 2 O GAUGE THREE RAIL. NO NEED FOR A BATTERY. BENCH TESTED WITH DCS AND ALL FUNCTIONS WORKING PROPERLY.
DCS SHOWS 18 SCALE MILES OF TRACK TIME.. JUST ADD TRACK POWER FOR 30-45 SECONDS. MOST OF THE WINDOWS ARE UNGLUED AND LAYING IN THE SHELLS.
Directionally Controlled Headlights - Authentic Paint Scheme - (2) Remotely Controlled Proto-Couplersr - Die-Cast Truck Sides, Pilots and Fuel Tank - Intricately Detailed ABS Bodies - (2) Precision Flywheel Equipped Motors - Locomotive Speed Control - Metal Wheels, Axles and Gears - Proto-Sound 2.0 With The Digital Command System Featuring:- Passenger Station Proto-Effects - Unit Measures:28" x 2 1/2" x 3 1/2 - Operates On O-31 Curves.