Williams New York Central 5 Car Madison 80' Passenger Set! O Scale 20 Pullman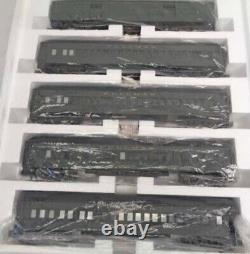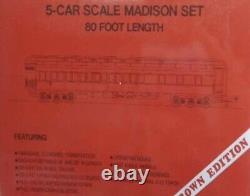 Baggage car says New York Central and the rest just say Pullman along with their coach names. Baggage car is 18" and the rest are 20" which is how accurate scale sets should be.
These are nice cars, no ugly silhouettes.